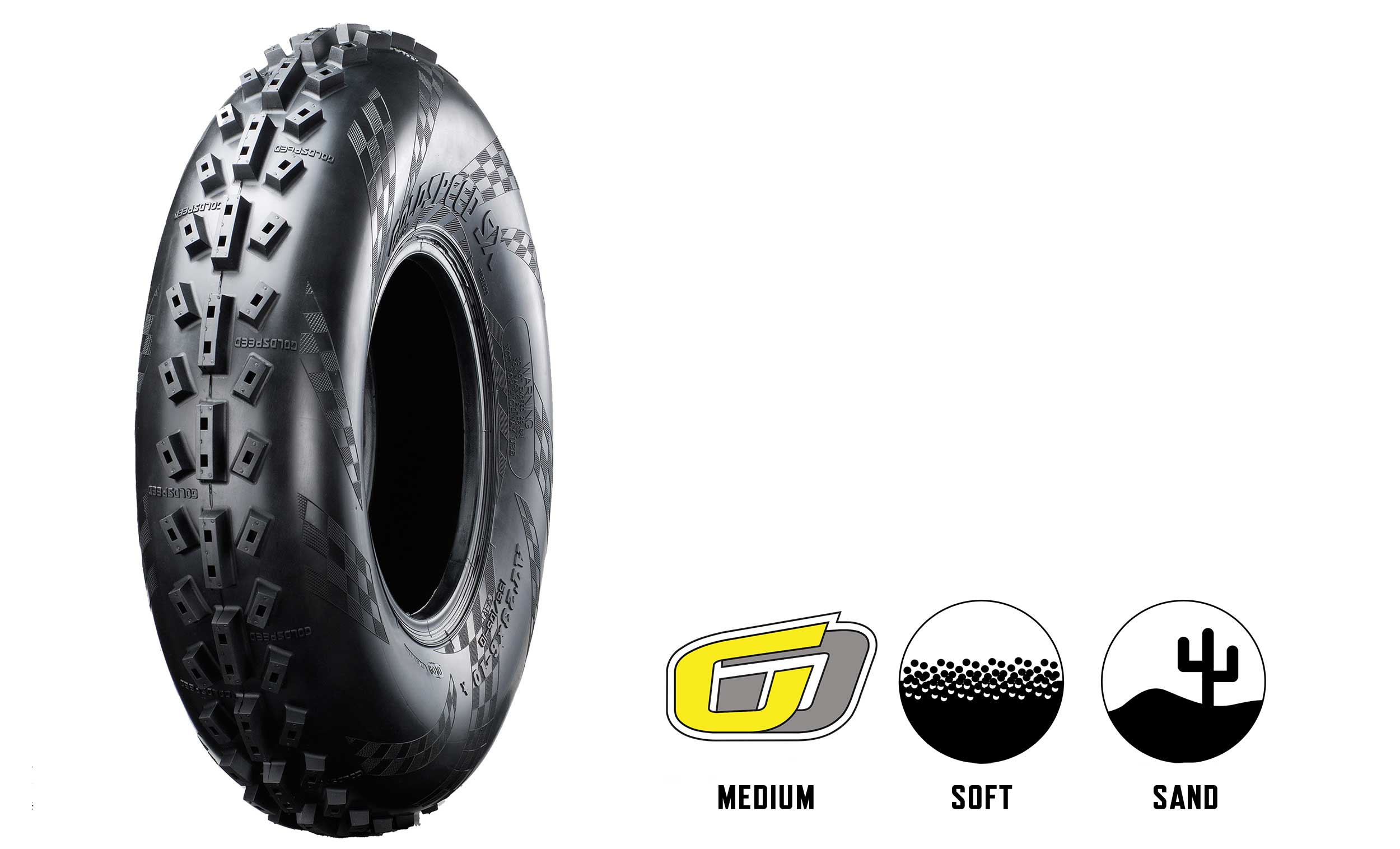 ✓ STREET HOMOLOGATED (E4)
✓ More stability with cornering
✓ Gold winning product

Become a Goldmember?
Sponsorship opens September 2019
GOLDSPEED ATV TIRES, WHEELS AND MORE
Goldspeed ATV Tires. Since 1990 Goldspeed builds ATV/UTV a SXS tires with a higher standard, manufactured at one of the best tire-manufacturers in the world. The Goldspeed tires are co-developped with many top professional athletes from all over the world. It results in exclusively formulated rubber compounds for the best performance at all types of conditions. Over and over testing and with one of the best engineering labs available an exclusive inner carcass band technology has been developed, resulting in a precise tire size. Goldspeed tires offers three different compounds: Medium, soft and extra soft. Provide the best experience for any surface!