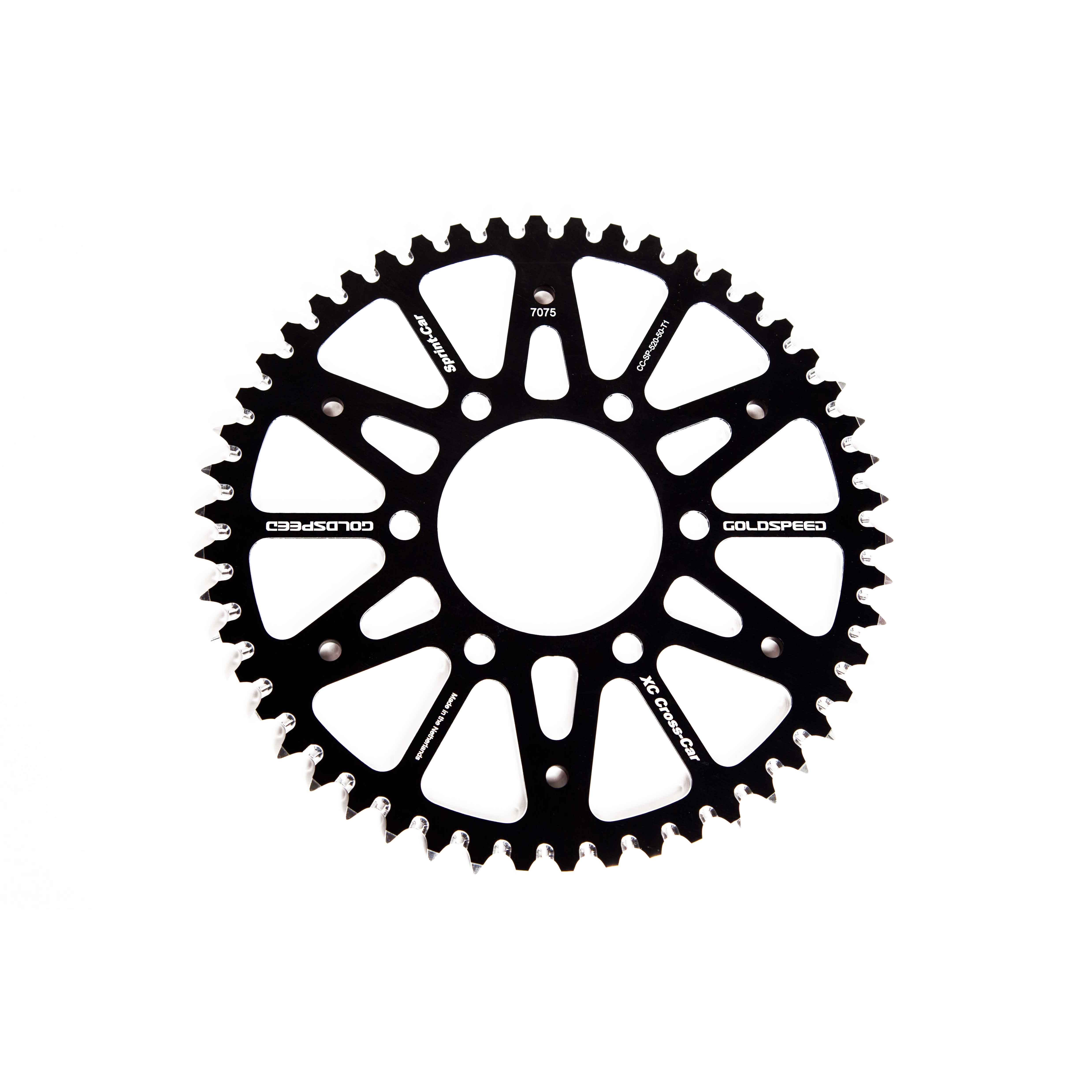 New in! Goldspeed Cross-car products
GOLDSPEED CROSS-CAR TIRES, WHEELS AND MORE
Recently Goldspeed Racing Products developed winning cross-car products with a higher standard, manufactured at one of the best manufacturers in the world.
New in our Cross-Car assortment are the special designed Goldspeed sprockets, what fits on the VW-Lupo and/or  2-CV hub.
These High-quality lightweight sprockets are manufactured in Holland from durable 7075 T6 aluminum material, black anodized and provided with special mud-holes. These sprockets are available from 40 up to 50 teeth for 520 – 525 and 530 pitch.
Schuurman BV is also dealer for FIA Homologated Tillett Cross-Car seats, the B6S (Screamer) seats are available in multiple sizes and delivery from stock.
Further developments regarding Goldspeed Cross-Car products as inner ventilated rear brake discs, Special compound brake pads (Orga metallic) and exhaust Mufflers, are in finishing stage and soon available.